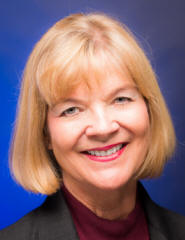 Carol Stafford, Partner
Carol is an experienced professional with more than 30 years in IT, sales, business strategy and global account management. Most recently from IBM, Carol completed several international assignments where she gained deep business and cultural knowledge in much of the world, including Europe, Africa, Japan, China, and South America.
At INSIGHT Carol will be focusing on helping clients develop business solution and services growth strategies, enhance their sales coverage / deal making capabilities, and help build business partner and strategic account plans. Carol is uniquely qualified to help our clients design and implement joint global innovation programs focused on helping them move into new business opportunities as well as helping them design and implement Global account governance processes. Carol led these types of initiatives while at IBM where they are being deployed
In addition to experience in global account management, Carol has expertise in new product strategy, development, and rollout. At IBM she was responsible for global sales profit and loss of strategic services as well as several hardware brands – all businesses well over $1B. These experiences have helped her become especially adept at building, managing, and motivating global tiger teams capable of enabling field execution for new business opportunities.
Most recently, Carol was vice president global sales for strategic services tasked with reversing declines in signings and customer satisfaction.
Contact Information: cstafford@insight-group.com
Ph:(415) 563-1539
---
More from Carol Stafford....
| | | |
| --- | --- | --- |
| Insight Practices | INSIGHTs: Articles & News | Offsite Links |
| | | |
| | | |
---