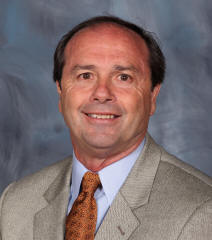 Cosmo P. Santullo, Managing Partner
Cos has extensive sales and marketing experience. He has led transformational projects in a very detailed, hands-on and pragmatic way. His creative intelligence, commitment and passion drives logical and results oriented solutions.
Cos brings 30 plus years of technology industry experience from being CEO and board member at various private and public companies to General manager and SVP in Fortune 500 companies. Prior to joining Insight his career included 20 years at IBM where he held various executive positions worldwide. His most recent IBM role was GM of the $8 billion Personal Computer business in North America leading 5000 employees. Most recently, as SVP at BMC Software, he completely transformed this legacy product company into a profitable, growing, solutions selling and delivery organization. Revenues, profits, and stock performance during his four year tenure were the best of the past decade.
As an INSIGHT Managing Partner Cos focuses on companies needing assistance in areas of leadership and management development, top to bottom skills re-training, operational effectiveness, and solutions sales and marketing initiatives.
Contact information: cosmo@insight-group.com
Ph: (832) 466-9305
---
More from Cos Santullo....
| Insight Practices | INSIGHTs: Articles & News | Offsite Links |
| --- | --- | --- |
| | | |
---