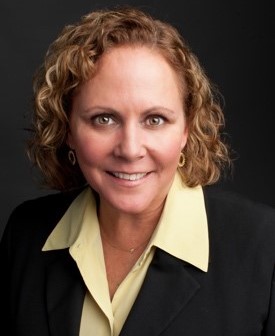 Deb Hodgson-Lyons, Partner
Deb Hodgson-Lyons is a senior marketing executive with a 25-year track record of successfully matching customer needs to business capabilities. A creative strategist, she specializes in diverse go-to-market plans and data-driven techniques that deliver growth and value.
The bulk of Deb's career experience was gained at DuPont, where she led sales and marketing initiatives in a variety of sectors. Deb has led numerous strategic efforts to launch, position and reposition businesses and brands for the company. Most recently, she served as vice president of marketing for DuPont's only management consulting practice that served global companies in oil and gas, mining and metals, petrochemical/chemical, transportation and healthcare. In this capacity, she led the effort to create new offerings, including one to help clients better align their vision/purpose with their marketing and communications strategies and tactics.
Prior to growing DuPont's consulting business, Deb strengthened global product sales in the company's medical imaging, consumer safety and chemical solutions businesses. She believes customer loyalty is earned – and that it should be measured in a structured, objective way to preserve lasting success.
At INSIGHT, Deb will help our clients build services marketing and market management capabilities with a focus on creating customer needs based go-to market strategies and plans.
Deb graduated from the International School of Geneva, Switzerland and continues to love to work and travel abroad. She subsequently earned her Bachelor's degree in international relations and French from Bucknell University in Pennsylvania. Away from work, she enjoys spending time rejuvenating with her family and friends.
Contact information: dhlyons@insight-group.com
Ph: (610) 368-0388
---
More from Deb Hodgson-Lyons....
---