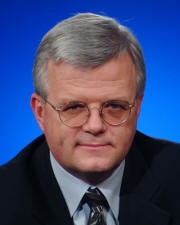 Jay Connor, Partner
Jay has 37 years of executive, operational, and sales experience in the IT industry, will enhance INSIGHT's robust portfolio of executive skills. At Insight, Jay's broad experience will focus on providing solutions that best satisfy our clients' needs in the areas account and sales management, service and sales management, financial strategy, and mergers and acquisitions.
Prior to joining the INSIGHT group, Jay worked in executive VP positions for, HP, Compaq and Digital Equipment. Jay has extensive background in leading successful transformations including; the services integration for the HP/Compaq merger, the transformation of HP Corporate Account and Pre-sales organizations, as well as developing the sales and go to market strategy for the HP/EDS merger. In addition, Jay held the position of Worldwide VP, COO for Professional Services for Compaq and the Global Practice VP Consulting and Integration for HP. Both positions involved successfully managing large service organizations. More recently Jay held the position of VP, Sector General Manager and Account Executive for a number of HP's major accounts.
Jay was a member of the Board of Directors for Digital GlobalSoft, an India listed Services Company and Chairman of the Board of DiCheng, a network services company in Beijing.
Contact information: jayconnor@insight-group.com
Ph: (978) 394-4212
---
More from Jay Connor....
| Insight Practices | INSIGHTs: Articles & News | Offsite Links |
| --- | --- | --- |
| | | |
---