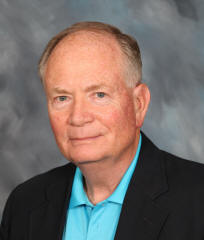 Michael J. Poehner, Corporate Treasurer & Managing Partner
Michael has extensive experience in business strategy development, market coverage strategies, sales management/marketing and acquisition & mergers. Michael had a distinguished 35-year career in the Technology and Services Business. He has held President and Senior Executive positions in a number of major Information Technology and Services Companies and has led start-ups and emerging high-growth companies. Most recently, he was President and CEO of DMR Consulting where, in his twelve-year tenure, he grew the global organization to $800 million in revenue through aggressive organic growth and five acquisitions.
In addition to his proven Executive Management and Services Business experience, Michael offers clients unique expertise in assisting those that are affected by acquisitions, turnarounds and strategic change. He also brings unique experience to help both start-up companies succeed and to provide strong overall executive management insight to large dynamic enterprises
At INSIGHT, Michael has led numerous consulting engagements with INSIGHT clients in the areas of strategy, global market coverage plans, services initiatives, and new offering development.
Michael has been a speaker and panelist at numerous industry events including: The World IT Congress, The Australian Business Congress and The Kennedy Professional Services Forum.
Contact Information: mpoehner@insight-group.com
Ph: (908) 204-9125
---
More from Michael Poehner....
| Insight Practices | INSIGHTs: Articles & News | Offsite Links |
| --- | --- | --- |
| | | |
---