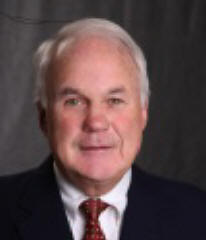 Michael W. Byrnes, Corporate Secretary & Managing Partner
Mike is responsible for INSIGHT Group Global and Strategic Account Management practice. He has leveraged his skills and experiences to assist our clients in improving their global account management and their coverage model which has resulted in increasing their revenue and profits, improving customer satisfaction and broadening their senior customer executive relationships. He has also assisted our clients revamp their services organization and assessing their customer's wants and needs. He has been a speaker at the Strategic Account Management (SAMA) annual conference and led 2 joint studies with Arizona State University's Center for Services Leadership.
Prior to join the the INSIGHT Group, Mike completed a successful 30 year career at IBM, including extensive sales and general management experience entailing responsibility for businesses with sales over $1 billion. Mike held numerous executive positions at IBM, including Vice President U.S. financial service.. Mike's last assignment was Vice President of IBM's North America Global Siebel Alliance where he developed the IBM strategic alliance support model and led a global team of sales, marketing, services, and software development.
Contact Information: mbyrnes@insight-group.com
Ph: (203) 222-1119
---
More from Mike Byrnes....
| Insight Practices | INSIGHTs: Articles & News | Offsite Links |
| --- | --- | --- |
| | | |
---