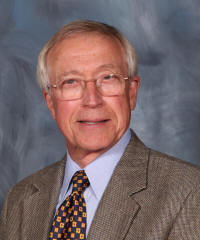 Michael R. Sanderson, Managing Partner
Mike brings to client engagements over 30 years of business management experience, having held senior management and professional positions in sales, account management, quality, human resources, and executive/leadership development at IBM. Prior to joining INSIGHT Mike was an Organization Leadership Consultant assigned to IBM's senior executive team as a leadership coach and consultant on organizational effectiveness and strategy execution. In this role, he facilitated strategic leadership sessions at the Harvard Business School, led a team focused on successfully integrating IBM acquisitions, consulted to executives in the Strategic Outsourcing business and formulated and executed sessions combining customer and IBM executive teams seeking ways to strategically go to market.
Mike's areas of expertise include problem solving, opportunity development, merger and acquisition integration, alliance formation & execution, change leadership, corporate transformation and cultural and strategic alignment. He has frequently provided his expertise in designing and leading action-based workshops to agencies and non-profits such as a Congressional Action Committee, the National Action Council for Minorities in Engineering (NACME) and the United Way.
At INSIGHT, Mike has worked with firms on improving organizational effectiveness, creating and re-engineering account management programs, and with change management affecting services based cultures. His responsibilities include assessment and implementation of effective and efficient customer satisfaction processes.
Contact Information: msanderson@insight-group.com
Ph: (610) 296-9830
---
More from Mike Sanderson....
| Insight Practices | INSIGHTs: Articles & News | Offsite Links |
| --- | --- | --- |
| | | |
---