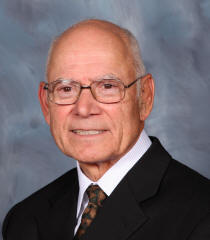 Peter A. Del Rio, Managing Partner
Pete has many years of experience in services marketing, selling and executive account management. With IBM for over 30 years, Pete held many key executive positions including Manager of Functional Strategy, Director of Business Practices and Director of Field Operations, a service delivery unit with over 5,000 technical support and service delivery professionals. He was involved in developing and marketing IBM's Customer based services business, which was the start of IBM's Global Services.
Prior to joining The INSIGHT Group he ran his own services and marketing consulting company for 5 years. Pete is a graduate of Syracuse University and Columbia University and has served on the Board on three non-Profit organizations.
At INSIGHT, Pete's primary responsibilities include Solutions & Services Marketing, Hands on "Deal-making", Education and Training.
Contact Information: pdelrio@insight-group.com
Ph: (760) 564-7326
---
More from Pete Del Rio....
| Insight Practices | INSIGHTs: Articles & News | Offsite Links |
| --- | --- | --- |
| | | |
---