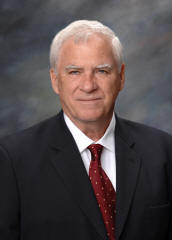 Stephen T. Huhn, Partner
On April 1, 2013 Steve Huhn became a partner of the INSIGHT Group. Steve played a critical role in the creation and growth of two of the largest IT services businesses in the industry today, IBM Global Services and HP Enterprise Services. He has been recognized as one of the industry's leading "thought leaders" in bidding and winning very large multi-year managed services opportunities. Steve has managed or led the pursuit of well over 200 major transactions for IBM and HP valued well in excess of $70B. He has led customer engagements in all parts of the globe including Europe, the US, Latin America, South Pacific and multiple countries in Asia.
Prior to joining the Insight Group, Steve held various sales positions during a 13 year career with HP's services business including Strategic Sales Leader, VP of Global Sales, VP of Marketing, and VP of ITO Portfolio. Previous to that Steve had a long and successful career at IBM where here held a variety of positions including General Counsel for the National Services Division and VP Contracts, Negotiations and Development. Steve also served as General Counsel to IBM's Personal Computing Division during its startup phase.
At INSIGHT, Steve will bring his extensive services experience and deep understanding of the intricacies of successful deal-making coupled with his "how-to" operational experience to help clients improve their ability to sell and negotiate highly profitable mega-deals while building positive long term customer relationships.
Steve has also been a member of Arizona State University's Center for Services Leadership and has been a frequent speaker and sought after participant in IT industry leading conferences.
Contact information: sthuhn@insight-group.com
Ph: 650-714-3129
---
More from Steve Huhn....
| Insight Practices | INSIGHTs: Articles & News | Offsite Links |
| --- | --- | --- |
| | | |
---