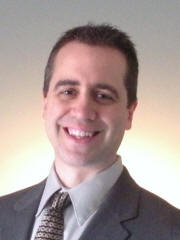 ′T′ (Thomas) Esposito Jr., Managing Partner & Chief Financial Officer
′T′ joined The INSIGHT Group in 1996 as Director of Finance and Business Operations. Before joining INSIGHT, he was Founder President/Executive Director of Community Innovations (CI), one of the largest nonprofit organizations in Hampton Roads, Virginia, providing innovative service programs serving at-risk youth and families, focusing on the prevention of institutionalization through intensive home-based therapy, parental education, and mobilization of community resources. Prior to Community Innovations, ′T′ designed and founded the Family Foundations program, a home-based multi-disciplinary services program out of Tidewater Psychiatric Institute.
′T′ is also very active in the community, specifically in Faith-Based Leadership Development. He served for 11 years as the Director of Youth Ministry at the Catholic Church of the Ascension, overseeing the high-school youth ministry program at a 5000+ member parish. In this capacity, ′T′ synthesized Best Business Practices, peer counseling methodology, and traditional faith-based teachings to grow one of the largest and most active youth ministries in the Diocese. During this period he also co-founded the Missioners of Christ, a nonprofit organization engaged in the ministry and discipleship of youth and young adults, with a specific focus on serving the poor and underprivileged in Honduras. He continues to serve as President-Emeritus and heads up Development and Missionary Recruitment for the organization.
′T′ is a graduate of the University of Notre Dame with a Bachelors of Business Administration (1989) majoring in Management Information Systems (MIS) with a concentration in Psychology, and holds a Masters in Social Work from Norfolk State University.
At INSIGHT, in addition to managing the internal business operations, ′T′ is responsible for helping clients develop IT requirements and automating their key Services Business Processes including Opportunity Management, Contract Administration, Time & Expense Recording, Practice Management and Revenue Cycle Management. He also provides consulting expertise in helping our clients assess their customers' services ′Wants & Needs′
Contact Information: luke@insight-group.com
Ph:(757) 424-1800
---
More from 'T' Esposito....
| Insight Practices | INSIGHTs: Articles & News | Offsite Links |
| --- | --- | --- |
| | | |
---