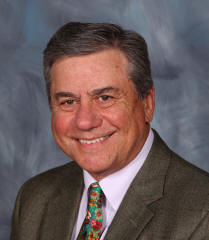 Thomas V. Esposito, Founder & Chairman
Tom is Chairman of The INSIGHT Group. He co-founded The INSIGHT Group in 1996. He brings his expertise to help companies building sustainable "high growth" services business models. He has inspired many clients to accelerate the development or enhancement of their services practices to provide more value for their customers and improve the valuation and competitiveness of their firms.
Tom maintains a "who's who" list of clients, including IBM, Siemens, Johnson & Johnson, DuPont, Fujitsu, Avnet, BMC Software, Perot Systems, and others. Whether large or small in size, the business process and management systems for a fast-growing and profitable services business transcend companies in all industries. Tom's work has earned him a leadership position in the services and solutions marketplace.
Prior to INSIGHT, Tom had a distinguished career at IBM with a broad range of responsibilities, including senior executive positions in organization and management systems, marketing, and services where he was Vice President of Global Consulting and Services and Chairman of the Services Executive Council. He also was general manager for one of IBM's billion dollar Professional Services Business Units. He has been credited as one of the key architects of IBM's Global Services business, which today is IBM's largest and fastest growing business.
Tom is a frequent speaker at industry conferences and events and has served on the board of advisors of Arizona State University's Center for Services Leadership.
Contact Information: esposr@insight-group.com
Ph: (757) 631-9181
---
More from Tom Esposito...
| Insight Practices | INSIGHTs: Articles & News | Offsite Links |
| --- | --- | --- |
| | | |
---