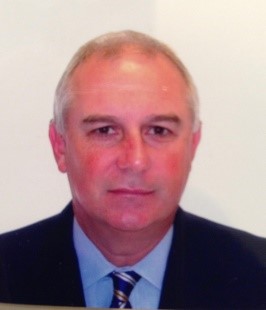 Walt Howell, Partner
Walt is an accomplished senior executive with more than twenty years experience in information technology services and software and twenty years in commercial banking. He played leadership roles in the transformation and growth of IBM Global Services, American Management Systems, Computer Associates and Computer Sciences Corporation. He is known in the industry for managing and leading global teams that have won and delivered over $50B in large transformation outsourcing and complex systems integration opportunities. Walt has managed customer engagements in all parts of the globe including Europe, North America, South America, Australia, Africa and Asia. In financial services he has been involved with the development of payments systems in use today and was the co-inventor of Viewpointe.
Prior to joining The INSIGHT Group, Walt held senior positions for 5 years in CSC's managed services business to include President of Managed Services Sales and VP of Global Infrastructure Sales. Previous to that for over 3 years he was SVP of Global Services Providers with CA where he managed and transformed the relationships with global outsourcers, global systems integrators and the India technology services companies. Before that Walt for 2 years led the turn around of the Commercial Sector for AMS which focused on financial services and telecommunications. Preceding AMS, he spent 9 years with IBM where he held a variety of positions including VP of Banking, Finance and Securities North America and Managing Director Financial Services. Earlier Walt had a long and successful career with the Riggs National Bank of Washington DC where the held the positions of VP Deposit Operations, SVP Bank Operations, EVP Technology and Operations and EVP Retail Banking.
At INSIGHT Walt will bring his extensive experience and deep understanding of technology services and financial services to help customers build, transform and improve their ability to sell and win highly profitable mega-opportunities while building long term relationships.
Walt has served as a member of the board of directors of public companies, private companies, financial industry associations and not-for-profits.
Contact information: walthowell@insight-group.com
Ph: (703) 625-3055
---
More from Walt Howell....
| Insight Practices | INSIGHTs: Articles & News | Offsite Links |
| --- | --- | --- |
| | | |
---