Account Planning – The Cornerstone of Strategic Account Management
October 2015
by Mike Byrnes and Gus Maikish, Managing Partners, The Insight Group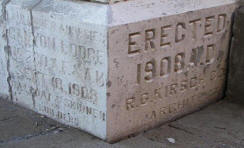 While account planning is critical to successful strategic account management, it is only one of the elements necessary to achieve the desired results in an overall strategic/global account management strategy. Account planning can be used as a starting point to revamp a company's account management system. It is also the cornerstone of the account manager's business plan.
Why is Account Planning so Important?
Account planning serves multiple purposes:
Coordination/Continuity: Account planning provides important documentation allowing a new team member or an executive making a call to quickly understand the relationship with an account.
Review/Reassessment: More importantly, it forces the account team to revisit their understanding of and their plans for their client. At least once a year, account managers must step back from their roles and assess their tactics, relationships, and plans to make sure that they are still in alignment with their customer. It is imperative that the team's objectives align with the client's. The account planning process assures that alignment.
Strategic Execution: Finally, the account planning process should deliver a plan to identify opportunities and to close business. The plan should include strategy, tasks, resources required, responsible individuals, and due dates. These plans should emerge from the best thinking of the entire team.
Why do so many Account Plans fail?
According to the Strategic Account Management Association's (SAMA) 2014 Current Trends & Practices Research Report: Only 11% of the over 300 responders in the survey rated their organization's execution strategic account plans as effective and two-thirds were neutral.
Why do they fail?
Find it in the 'bottom desk drawer'; the account plan is not about the forms submitted but about aligning with a customer and executing.
There is no follow up process on activities committed to in the plan.
There is a misalignment with the client's objectives. Having customer participation in the planning process is the best insurance that this does not happen.
The entire team was not involved or did not buy in.
The account planning process is so burdensome that it becomes an annual task to "get through" rather than valuable to the team.
Keys to successful Account Planning
Our view of the keys to successful account planning are:
Define the business relationship clearly so that all participants have a common understanding of the current status.
Involve the customer to understand their objectives and make sure that the team's objectives align with the customer's.
Honestly assess the individual relationships that exist and those that are needed to advance the business relationship. The session needs a plan for each of these individuals to establish or enhance the current relationship.
Employ a CRM tool. This tool can assist the account manager move the identified opportunities through the normal sell cycles with individual responsibilities and target dates assigned.
Implement a management cadence process to ensure there is timely execution and updating of the plan.
---
If you would like more information on Strategic Account Management, contact Mike Byrnes(mbyrnes@insight-group.com) or Gus Maikish (gmaikish@insight-group.com )
Mike Byrnes is INSIGHT's Strategic Account Management Practice Leader. He has consulted with a wide variety of organizations where he has assisted them in improving their global account management and revamping their services organization. He has over 35 years of experience in IT, sales, business strategy and management. Mike has been a speaker at the Strategic Account Management (SAMA) annual conference and led 2 joint studies with Arizona State University's Center for Services Leadership.

More on Mike at INSIGHT
Gus Maikish has extensive experience in strategic and global account management dealing with very large accounts, leading and coaching sales teams and leaders for over 30 years. He is a lecturer at the Columbia University Business School, the Strategic Account Management Association (SAMA), and at other institutions. He is currently co-authoring a book on the subject of Global Account management, combining his experience with both academic and research views on this subject.

More on Gus at INSIGHT
---
The INSIGHT Group is a management consulting firm dedicated to assisting product-based companies implement high growth services and solutions business plans and strategies. We help clients design and execute broad transformational initiatives including go to market strategies as they extend their product portfolio to include delivering capabilities as a service. Our partners are experienced line executives with a proven track record of helping our clients transform from a product-focused company to services and solutions led company.