Company Culture and Leadership Development:

Keys for Transformation
June 2016
by Bob Giacometti, Managing Partner, and Peter Lyons, Partner The Insight Group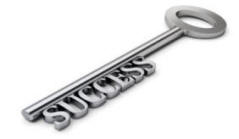 Are you ready to transform your organization? The move by many firms toward services and solutions has created a rapid evolution in organizational models to support these transformations.
This often requires significant changes to not only how the business is managed, but also to the company's culture and how its people are engaged. By strengthening two critical areas, you can enable your transformation more quickly - and in more sustainable ways:
Company Culture- the 'glue' that enables your strategy and holds your operating model together; and
Management and Leadership– the capability to align and engage people around your vision and mission.
Unlike traditional hierarchies, today's transformed organizations look more like "virtual" networks of expert teams, formed to meet rapidly evolving needs for "customer valued" skills in order to solve problems more quickly, and improve the competitiveness of both client and firm alike. They are using fee-based integrated offerings of products, services and solutions, in partnership with clients and others to accelerate growth and achieve mutual advantage.
Lou Gerstner, former IBM Chairman and CEO, told a group of Harvard MBA students that his first step at IBM "…was to integrate inside of IBM so they could integrate for their customers on their premises". This meant changing IBM's internally focused company culture and leadership style.
Sharing plans, assets, intellectual capital, and expertise more collaboratively was required to better serve IBM's customers. Gerstner said he learned at IBM that culture wasn't just one of the things you talked about - it was "everything".
For a closer look at how developing a more customer-centric company culture and collaborative leadership style can enable your transformation - and help differentiate you from your competition - follow these links to get the full White Paper, as well as other related articles.
| | | |
| --- | --- | --- |
| | | Company Culture & Leadership Development: Keys for Transformation |
| | | |
| | | Download White Paper |
Related articles:
---
If you would like more information on this topic, contact Bob Giacometti (giaco@insight-group.com) or Peter Lyons (pflyons@insight-group.com)
Bob Giacometti has extensive "hands on" HR leadership experience designing and implementing new HR initiatives for highly successful services companies. Bob was the HR Executive for IBM Global Services and held key leadership roles during a 32 year IBM career. He was Vice President, National Action Council for Minorities in Engineering, and Vice President for Human and Financial Resources at the Rockefeller Foundation. Bob leads INSIGHT's HR/Talent Management Practice.

More on Bob at INSIGHT
Peter Lyons heads the Executive and Leadership Development practice at INSIGHT. He has extensive experience as a business coach and practice leader. Peter spent 10 years in DuPont's in-house business consulting organization where he led both the Strategy Execution and Services Business Growth practices. He helped design and deliver a Six Sigma-based Marketing and Innovation Process Champion training program to hundreds of marketing and technology executives, a leadership certification program designed to train the future leaders of DuPont.

More on Peter at INSIGHT
---
The INSIGHT Group is a management consulting firm dedicated to assisting product-based companies implement high growth services and solutions business plans and strategies. We help clients design and execute broad transformational initiatives including go to market strategies as they extend their product portfolio to include delivering capabilities as a service. Our partners are experienced line executives with a proven track record of helping our clients transform from a product-focused company to services and solutions led company.