Building Insight's Thought Leadership
Mike O'Hara Joins The INSIGHT Group as Partner
March 1, 2017 The INSIGHT Group announced today that Mike O'Hara, former VP of Strategic Alliances for VCE and former IBM and ACS senior executive, has joined the Management Consulting firm as a Partner.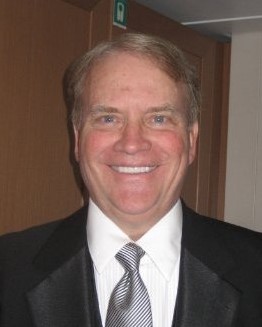 Mike O'Hara is a proven leader with over 30 years of technology industry experience in general management, product, services and sales/sales management at IBM and ACS. At IBM, Mike was a member of the Senior Management Group. He held many management and executive management positions including heading IBM's Global Financing business in the Americas, an industry leader for IBM's Financial Services Region in Manhattan. At ACS, Mike was Managing Director of a $1.2B IT Outsourcing business.
At INSIGHT, Mike will bring his extensive services experience and deep understanding of managed services, solutions sales, financing and business development to help our clients improve their sales strategies, coverage models and major account sales management.
For more on Mike at INSIGHT, click here.
The formal Press Release can be found here.
---
---
The INSIGHT Group is a management consulting firm dedicated to assisting product-based companies implement high growth services and solutions business plans and strategies. We help clients design and execute broad transformational initiatives including go to market strategies as they extend their product portfolio to include delivering capabilities as a service. Our partners are experienced line executives with a proven track record of helping our clients transform from a product-focused company to services and solutions led company.