Selling Value-Added Services and Solutions
June 2015
by Mike Byrnes, Managing Partner, and Ed Petrozelli, President & CEO, The Insight Group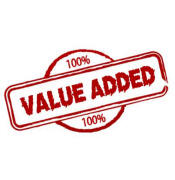 Over the last several years, The INSIGHT Group has received feedback from almost 200 executives on 'what's working' and 'what's not' regarding selling and delivering value added services and solutions in their companies. Here is what these executives shared with us:
What's not working?
Over 50% of the responders said--
'Account managers and services practice leaders don't have deep understanding of the customer's industry and services needs'
'There is not a common documented sales engagement/deal making process'
Over 50% of the respondents to the Services & Solutions Survey said--
'There are no formal processes for assessing customers wants and needs'
'There is not a process in place to replicate First-of-a-Kind services offerings'
What's working?
Over 70% of the responders were positive on the following topics--
A sales coverage model is in place to support the services and solution business
They have a dedicated business development team in place
An agreed to services solutions strategy and business plan is in place
Senior management is committed to the services strategy and plan
---
If you would like more information on this topic, contact Mike Byrnes (mbyrnes@insight-group.com) or Ed Petrozelli (epetro@insight-group.com)
Mike Byrnes is INSIGHT's Strategic Account Management Practice Leader. He has consulted with a wide variety of organizations where he has assisted them in improving their global account management and revamping their services organization. He has over 35 years of experience in IT, sales, business strategy and management. Mike has been a speaker at the Strategic Account Management (SAMA) annual conference and led 2 joint studies with Arizona State University's Center for Services Leadership.

More on Mike at INSIGHT
Ed Petrozelli is INSIGHT's President & CEO, and is responsible for Business and Market Plan Development. Ed has led numerous consulting engagements with INSIGHT clients in the areas of strategy, go-to market plans, services initiatives, developing new business models, and global coverage structures. Prior to INSIGHT, Ed had a distinguished 30-year career with IBM where he served on the Senior Management Group and managed numerous Global business Units. Ed is a frequent speaker at industry events and he currently serves on the board of advisors of Arizona State University's Center for Services Leadership.

More on Ed at INSIGHT
---
The INSIGHT Group is a management consulting firm dedicated to assisting product-based companies implement high growth services and solutions business plans and strategies. We help clients design and execute broad transformational initiatives including go to market strategies as they extend their product portfolio to include delivering capabilities as a service. Our partners are experienced line executives with a proven track record of helping our clients transform from a product-focused company to services and solutions led company.