Why Services & Solutions is a Really Big Deal
July 2016
by Ed Petrozelli, Partner, The Insight Group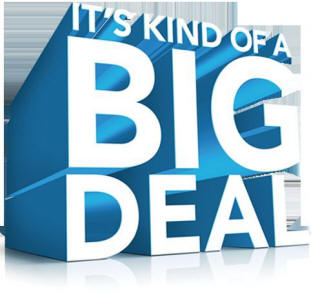 Background
Over the past 20 years, many product and distribution companies across multiple industries have invested in building and buying services businesses. The IT industry took the lead with IBM creating a Global Services Business which over time grew larger in revenue and profit than its core product business (IBM in 2015 Services = $49 billion vs systems hardware = $7.6 billion). In addition to organic growth, the transition was accelerated with major acquisitions such as PWC. HP followed by adding EDS to its HP Services business as did Dell with the acquisition of Perot Systems and Xerox with ACS. Other industries including industrial products, health care, communications, and education substantially grew their services and solutions business as key market leaders, with Siemens, GE, Motorola, DuPont and Pearson launching bold services strategies and initiatives.
The three most frequently cited reasons by these companies for embarking on the services and solutions path were: :
Global over-capacity with more competitors, thereby driving product commoditization and thus lower profit margins. This pushed product firms to search for new and often times annuity-based revenue and profit streams.

Desire to enhance Customer relationships and loyalty – more 'stickiness' with customers was a necessity in the competitive market. Many product companies were being relegated to purchasing departments where price was the only buying criteria.

Increased overall market share - Offering services and solutions enhanced the competitive differentiation of their entire portfolio (improving Win / Loss performance).
New Capabilities
While these reasons continue to be valid, there are two additional emerging market drivers that are accelerating the pace and providing an added dimension to the value of a services and solutions strategy.
Technology is enabling almost all capabilities to be delivered 'as a service'. The Internet of Things (IoT), Big Data / Analytics, Cloud Computing, Digital Solutions and Social Media are creating totally new opportunities and risks. New business models are exploding and customers can be very selective in what and how they want to acquire products, services, and solutions. Examples abound from new business models like GE's offerings of 'thrust' instead of jet engines to Uber's B2C innovative approach to the taxi industry. IBM is using many of these technologies (such as cloud, analytics, mobility, security, and social media) to provide platforms to help companies deliver 'as a service' solutions. At IBM these strategic growth imperatives grew 26% in 2015 to $29 billion and accounted for 35% of IBM's revenues.

And in parallel, customers are increasingly demanding high value business solutions that are optimized for their business environment. To do this they are establishing strong, collaborative relationships with a few strategic partners instead of many vendors (including an ever-increasing number of non-traditional partners—the recent partnership between GE and Microsoft is an example 1). If a company wants a seat at the customer's executive table, they must anticipate customer needs and deliver a compelling value proposition and ROI. A services and solutions strategy facilitates that capability.
Indications of Successful Strategies
So, what's the key to moving forward? In working with companies that had successfully embraced these areas for growth and profit, four best practices were evident.
First, developing focused strategies and plans that allow them to best leverage these new technologies and emerging business models. These companies understand that being late to the party increases the risk of being out flanked by competition—some of which may not be the traditional ones. Take for instance all of the hype surrounding leveraging analytics and big data. In a recent survey conducted jointly by The INSIGHT Group and with Arizona State University's Center for Services Leadership, companies were asked where they are in leveraging analytics and big data:

Only 25% said they were deploying solutions
50% indicated they were building a strategy or starting pilots
And 25% barely had it on their radar screens

Second, piloting those strategies and plans with marketplace initiatives –often co-developing solutions with their customers. This customer collaboration across the entire spectrum of service-solution design, development, and delivery is paying many dividends, including:

A better understanding of customer wants and needs
Cost effective co-funding of development
Early market entry with innovative solutions that can be mass customized

Third, these new strategies and plans ensure companies capability of acquiring and building the new competencies and necessary skills for this rapidly transforming set of 'as a service' solution offerings. The technology transformation is driving the need for new roles such as data scientists in the analytics and IoT space. Business modeling skills that can help implement new business models such as subscription and gain share outcome bases offerings are in high demand. Sales skills such as collaborative value-based selling are often the most difficult to develop. Our experience shows that one-third of the existing sales force can sell services and solutions, the second third can be trained and the remaining third will not be successful.

Fourth, understanding the impact that implementing these new strategies has on company culture, leadership skills, and people management for a new generation of workers raised in the digital age. As a result, they have adopted parallel initiatives for cultural planning, collaborative leadership development, and applying data analytics techniques to develop more effective recruiting, development, utilization, and reward systems to attract, motivate and retain top talent.
1
"The way we've always thought about partnerships is, 'What are the companies that are innovating in software— building solutions that we can partner [with] as a platform provider? In the past it was mostly about tech companies. But now every company is a tech company… GE is a digital company, building digital software with Predix. So, like in the past, SAP was a big partner of ours. Going forward SAP will continue to be a partner but GE will be in the same class."
--Microsoft CEO Satya Nadella commenting on his latest partnership with GE
---
If you would like more information on this topic, contact Ed Petrozelli (petro@insight-group.com) .
Ed Petrozelli is INSIGHT's President & CEO, and is responsible for Business and Market Plan Development. Ed has led numerous consulting engagements with INSIGHT clients in the areas of strategy, go-to market plans, services initiatives, developing new business models, and global coverage structures. Prior to INSIGHT, Ed had a distinguished 30-year career with IBM where he served on the Senior Management Group and managed numerous Global business Units. Ed is a frequent speaker at industry events and he currently serves on the board of advisors of Arizona State University's Center for Services Leadership.

More on Ed at INSIGHT
---
The INSIGHT Group is a management consulting firm dedicated to assisting product-based companies implement high growth services and solutions business plans and strategies. We help clients design and execute broad transformational initiatives including go to market strategies as they extend their product portfolio to include delivering capabilities as a service. Our partners are experienced line executives with a proven track record of helping our clients transform from a product-focused company to services and solutions led company.