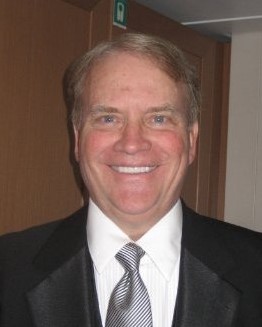 Mike O'Hara, Partner
Mike is an experienced leader with over 30 years of technology Industry experience in general management, product, services and sales/sales management at IBM and ACS. At IBM, Mike was a member of the Senior Management Group. He held many management and executive management positions including heading IBM's Global Financing business in the Americas, and industry leader for IBM's Financial Services Region in Manhattan. At ACS, he was Managing Director of a $1.2B IT Outsourcing business.
Mike has demonstrated extensive P&L management experience. In addition to his extensive experience with IBM and Affiliated Computer Services(ACS), Mike was the COO and global sales leader of Platform Solutions (PSI) a startup technology company in the compatible IBM Mainframe system space. PSI was acquired by IBM in 2008
Before joining INSIGHT, Mike's most recent executive role was VP of Strategic Alliances for VCE/EMC a position he held till September of 2016. VCE experienced tremendous growth over the past 5+ years while Mike was at VCE and he played an integral role within VCE developing key alliances with Industry preeminent solution vendors in Healthcare, Financial Services and Oil and Gas. These industries represented over 45% of VCE's annual revenues which exceeded almost $3B in 2016.
At INSIGHT, Mike will bring his extensive services experience and deep understanding of services, solutions sales and business development helping our clients improve their sales strategies, coverage models and major account sales management.
Contact Information: mrohara@insight-group.com
Ph: (214) 766-8283
---
More from Mike O'Hara...
| Insight Practices | INSIGHTs: Articles & News | Offsite Links |
| --- | --- | --- |
| | | |
---