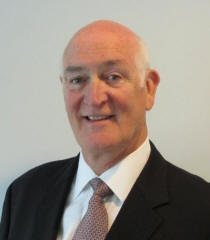 Michael J. Sinneck, Managing Partner
Mike has extensive experience in professional services business development and management, identifying significant market opportunities and developing approaches to capitalize on their potential, setting strategy and creating organizational buy-in, and driving innovative approaches to sales and services merger integration, and pre/post sales support. He is recognized as an effective and articulate leader with extensive general management experience in managing P&Ls. He has worked for Fortune 100 companies, managed multi-billion dollar P&Ls, and successfully delivered solutions to challenging client problems.
Prior to joining The INSIGHT Group, Mike was a senior executive with Fujitsu America serving as: EVP, Enterprise Business Solutions; and President and CEO of Fujitsu Consulting for US, Canada and India. His executive experience also includes: EVP, Corporate Program Management Office at Citigroup; VP of Services Business Development for Symantec; Microsoft Corporate Officer & VP Worldwide Services.
Mike also concluded a successful 32 year career at IBM where he held executive positions in sales, marketing and Global Services, and was VP Operations for the multi-billion dollar IBM US Business Innovation Services Consulting Unit.
At INSIGHT, Mike is responsible for Professional Services P&L Management, Complex Services Program Management, Merger Integration, Pre/Post Sales Services Support, and Services Sales Management.
Mike has served on the advisory board of the University of Arizona, MIS School; was a member of the Board of the Partnership for Learning in Seattle, WA; and currently serves as an advisor to Dynamics Ventures.
Contact information: msinneck@insight-group.com
Ph: (425) 443-5718
---
More from Mike Sinneck....
| Insight Practices | INSIGHTs: Articles & News | Offsite Links |
| --- | --- | --- |
| | | |
---