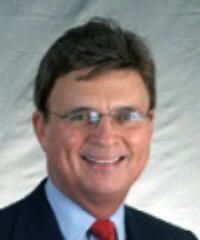 Stephen W. Brown, PhD, Strategic Partner
Professor Emeritus, Arizona State University
Steve is the Edward M. Carson Chair and Professor of Marketing Emeritus with the W. P. Carey School of Business at Arizona State University. He currently is a Distinguished Faculty with the renowned Center for Services Leadership at ASU. From its founding in 1985 until 2011, he served as the CSL's executive director. He is also a former national president of the American Marketing Association.
Steve has co-authored and co-edited 23 books and over 100 articles. Most of his research and writing focuses on the science of service, strategic services marketing, service excellence and recovering from service failures. For the last several years, he's been devoting major research, speaking , workshops and consulting attention to "service infusion" in order to assist many companies in growing profitable services revenues.
Steve has been identified as one of the ten most frequent contributors to the services marketing literature in the world. He's been awarded two honorary doctoral degrees from universities in Sweden and Finland. He's the recipient of the Career Contributions to Services Marketing Award from the American Marketing Association, and the Educator of the Year Award from the Association of Service Management International.
Steve has co-founded three companies, and he serves on the board of several companies and a non profit organization. He is a keynote speaker and leader of workshops for businesses on the topics of:
Service Growth in Product Dominant Firms
Formulating Services Strategies, Key Lessons Learned
Transforming / Developing a Services Culture
Recent Advancements in The Science of Service
Steve will be collaborating with INSIGHT to bring clients pragmatic and research-based learnings about growing profitable services businesses. He and INSIGHT have a long-standing relationship in providing thought leadership to companies and to the science of service.
Contact information: sbrown@insight-group.com
Ph: (480) 236-4303
---
More from Steve Brown....
| Insight Practices | INSIGHTs: Articles & News | Offsite Links |
| --- | --- | --- |
| | | |
| | | |
---