Meet Our Alliance Partners

Arizona State University Center for Services Leadership
The Center for Services Leadership (CSL) is the leading provider of research and education in the areas of: Services Marketing, Services Research, Services Management, and Service Science.

What makes us different from other university centers and consulting organizations?

Science - We are in the business of the science of services. We base our understanding of effective services on research and objective criteria.

Significance - We are in the business of developing and sharing what works in the real business world.

Symbiosis - We are in the business of building a cross-industry and cross-functional network of companies and academics who can help each other discover fresh ways to compete through service.


Dr. Mary Jo Bitner, Professor and Executive Director
ASU Center for Services Leadership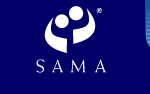 The Strategic Account Management Association (SAMA)
The Strategic Account Management Association is a knowledge−sharing organization devoted to developing, promoting and advancing the concept of customer supplier collaboration through communities of practice. SAMA is dedicated to the professional development of the individuals and companies involved in the process of managing national, global and strategic customer relationships, and to enabling members to create greater customer value and achieve competitive advantage accordingly.
Founded in 1964 and with over 3,000 current members, SAMA attracts the strategic customer management profession's most influential decision-makers. Over the past 43 years, the association has earned the reputation of being the SAM profession's knowledge leader, providing members with the high quality resources, training and networking opportunities needed to succeed. We invite you to read the information below and explore our Web site to learn how SAMA's many products and services can help you exceed your goals as a SAM professional.
SAMA is the strategic account management profession's leading source of comprehensive trend and research information. The association provides its members with the training, knowledge and networking opportunities required to successfully manage strategic account programs.
Bernard Quancard, President & CEO
Strategic Account Management Association

Cierant
Cierant is a diversified software and services company with expertise in the development of enterprise marketing and sales support solutions, and specialized knowledge in pharmaceuticals/healthcare, insurance, manufacturing and distribution, and financial services.
Cierant is part of the Command Web Group − an affiliated group of companies focused on helping clients create effective communications in print and online. Our combined expertise offers over 100 years of manufacturing, marketing and communications experience. Through our facilities, we provide print media and online solutions for book publishers, educational publishers, financial services companies, the healthcare and manufacturing industries.
James Cioban, President
CIERANT