Beyond Products:

Innovating and Diversifying in Healthcare
June 2016
by Maryann Ciampa, Partner, The Insight Group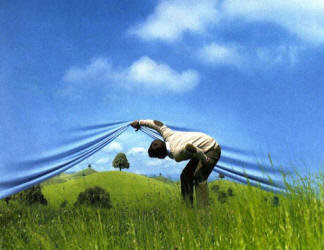 Healthcare reform is accelerating the transformation of the U.S. healthcare industry from a volume to value-based marketplace. To deal with these new value-based models, hospitals are exploring new models of operations, new payment schemes, and ways to integrate patient care. As a result, hospitals are also looking for higher levels of patient and healthcare system value from their supplier partners.
In addition to effectively addressing these changing customer dynamics, many healthcare companies are also themselves confronted with slower growth, narrowing product differentiation, and eroding margins. While major emphasis is placed on innovation, many companies are challenged with maintaining a robust portfolio of high-value innovations that they can get to market in planned or required timeframes.
As companies look towards the future and evaluate growth opportunities, many are increasingly pursuing services and solutions offerings that profit from the broader value chain.
In a recent study of over 500 C-level executives at 'product centric firms', across multiple industry segments, three quarters of respondents said that enhancing services is a key factor for competitiveness, and over half are planning to establish services as a profit center. These services extend beyond supporting the product to services/solutions that support customer's business needs. The intimate knowledge of a customer's operations, gained through providing services and solutions, provide a company with competitive leverage, greater responsiveness to shifts in business cycles, and knowledge for new product, service, and solution innovation.
In healthcare specifically, there are two companies who are on the path of transforming from medical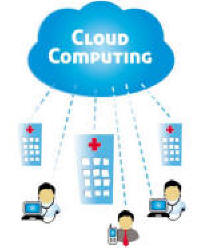 device manufacturers to medical technology solutions providers --- Medtronic and Abbott. Both have recognized the value of services and solutions as part of their core growth strategies.
Medtronic launched their Hospital Solutions business in 2013 and acquired NGC Medical, an Italian company that designs and manages cardiovascular suites, operating rooms, and intensive care units. While initially launched in Europe, the Cath lab management business has expanded globally. Now, these capabilities along with Covidien's OR expertise are also being leveraged to provide full service OR offering to hospitals. With the acquisition of Diabeter in 2015, services and solutions will also expand across their diabetes business segment. Results are proving meaningful with the business generating over $1.7B in revenue and growth rates over 30% as reported in recent quarterly results.
Abbott, just recently announced the global launch of a new first-of-a kind professional services and informatics solution to help customers optimize lab productivity. With the aging of the population and increasing prevalence of chronic disease, hospital labs are challenged to effectively balance increases in testing demand with continued pressure on costs, and need for delivering timely, accurate results. Abbott's new solution innovation effectively goes beyond the product to leverage knowledge, process and data analytics to help customers successfully adapt to their changing business environment.
Many healthcare companies have traditionally viewed services as support of their core product business rather than a significant growth or innovation strategy. Services were viewed as a means to help sell more products or protect margins. The move to more value based business models, shrinking margins, and narrowing product differentiation require creative strategies that move beyond medical devices to integrated solutions that complement and enhance the device value,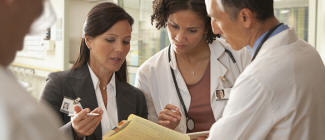 but also bring more value to the customer. Focusing on the customer's needs and delivering integrated solutions to address those needs can improve a company's position in the value chain, enhance the value of their offerings, improve their innovation potential, and ultimately lead to higher growth and profitability.
Next in our series of innovating and diversifying beyond products in healthcare, we will take a look at the success some companies are having with "big data-analytics" offerings that are being monetized and delivered as a service. These new models are becoming a disruptive force to the current product and service models.
---
If you would like more information on this topic, contact Maryann Ciampa (mciampa@insight-group.com) .
Maryann Ciampa has over 25 years experience in the global healthcare industry. She possesses management consulting experience and played a key role in Becton Dickinson's (BD) entry into services business, where she held numerous positions in marketing, sales, and service development, eventually serving as VP & General Manager of the services business unit. Maryann leads INSIGHT's healthcare practice, using her expertise and healthcare knowledge-base to bring additional value across related industries and clients.

More on Maryann at INSIGHT
---
The INSIGHT Group is a management consulting firm dedicated to assisting product-based companies implement high growth services and solutions business plans and strategies. We help clients design and execute broad transformational initiatives including go to market strategies as they extend their product portfolio to include delivering capabilities as a service. Our partners are experienced line executives with a proven track record of helping our clients transform from a product-focused company to services and solutions led company.